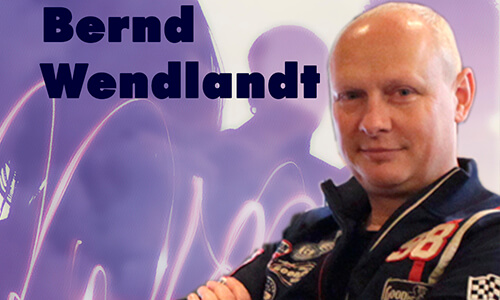 Bernd's music relationship begins in February 1986, when he founded together with two friends a band called DATA with clear synthpop influences from bands like Camouflage or Depeche mode and where Bernd was in charge of composing most of the songs. the band worked very well and was growing in success but at some point in 1989 the band broke up
During those same years he studied at the Music College Berlin (1986-87) and at the Hanns Eisler Music Academy (voice
and piano
) , graduating in 1992, the year in which he started his career as a producer and founded Turbobeat together with Ingo Politz. After a few successes putting songs on the charts, with A Neverending Dream by X-Perience they would reach the first gold record, but that would only be the first of many other awards.
The hits and the awards would continue and in 2002 Ingo and Bernd founded Valicon Producer forum, together with André Buchmann, better known as Brix. The idea of calling it «forum» is because the three of them maintain a flexible working system in which anyone can take care of any part of the music according to the needs of each job, but also because the idea was to form a circle of collaborations between producers, artists and companies, which has made Valicon one of the best rated production studios in Germany.
Since then, the successes keep coming for Bernd and company with the productions of bands like Angelzoom, Eisblume, Faun, Silbermond, Benjamin Richter, The Dark Tennor, Patty Gurdy… The list is getting longer and longer
Bernd not only produces music for bands, he also produces other types of audiovisual work, such as music for films, commercials or audio books and after all this, Bernd still finds time to create his own musical projects such as Interstellaro or IBIZA SKY Beach Bar 29.
| | |
| --- | --- |
| Name: | Bernd Wendlandt |
| Birthday: | 03-02-19xx |
| Birthplace: | xxx |
| Place of residence: | Berlin |
| Hair Colour: | blond |
| Hobbies: | Sport, Film, Wine |
| Favourite Music: | xxx |
| First CD: | xxx |
| Proffesion: | Producer, Composer, Songwriter, Arranger, Mixer |
| Instrument: | Voice, piano |
| Bands: | X-Perience, Angelzoom, Interstellaro |
Silbermond
Faun
Bell Book & Candle
Interstellaro
Complete List Here