X-Perience is on GetNext!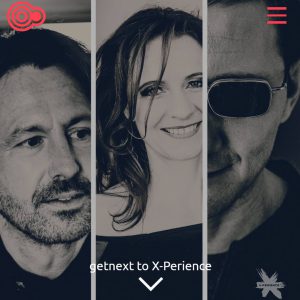 X-Perience has just opened an artist account on the getnext service, a step that many fans have been waiting for a long time, today we tell you what it consists of!
If there's something we fans love, it's two things:
1 receiving new content from our favourite band
2 giving financial support to the band… because we know it's the way they can keep creating new content!!!! 😅🥰
It's well known that one of the traditional sources of funding for a band is live concerts, something that, well…. We all know the difficulties the entertainment world has been going through since 2020! However, today's digital world offers new alternatives to bring fans closer to their favourite bands!
One of these alternatives are the so-called micro-patronage platforms. On these platforms, fans can maintain a membership or subscription to their favourite bands and in return get access to various exclusive content, such as photos or videos, but also posts in which the band shares TOP secret information about the progress of their work, anecdotes from the past or access to exclusive physical material.
some songs from the old VIP section that were finally released on 555 Deluxe
Although it has not yet been established what the payments will be or what the contents will be, that will surely be something that we will see in the next few days. But for now our recommendation to fans is to enter to the platform, register as a fan and start following X-Perience!
We expect to see lots of exciting content soon!
What about you? What would you like to see? Tell us in the comments!